3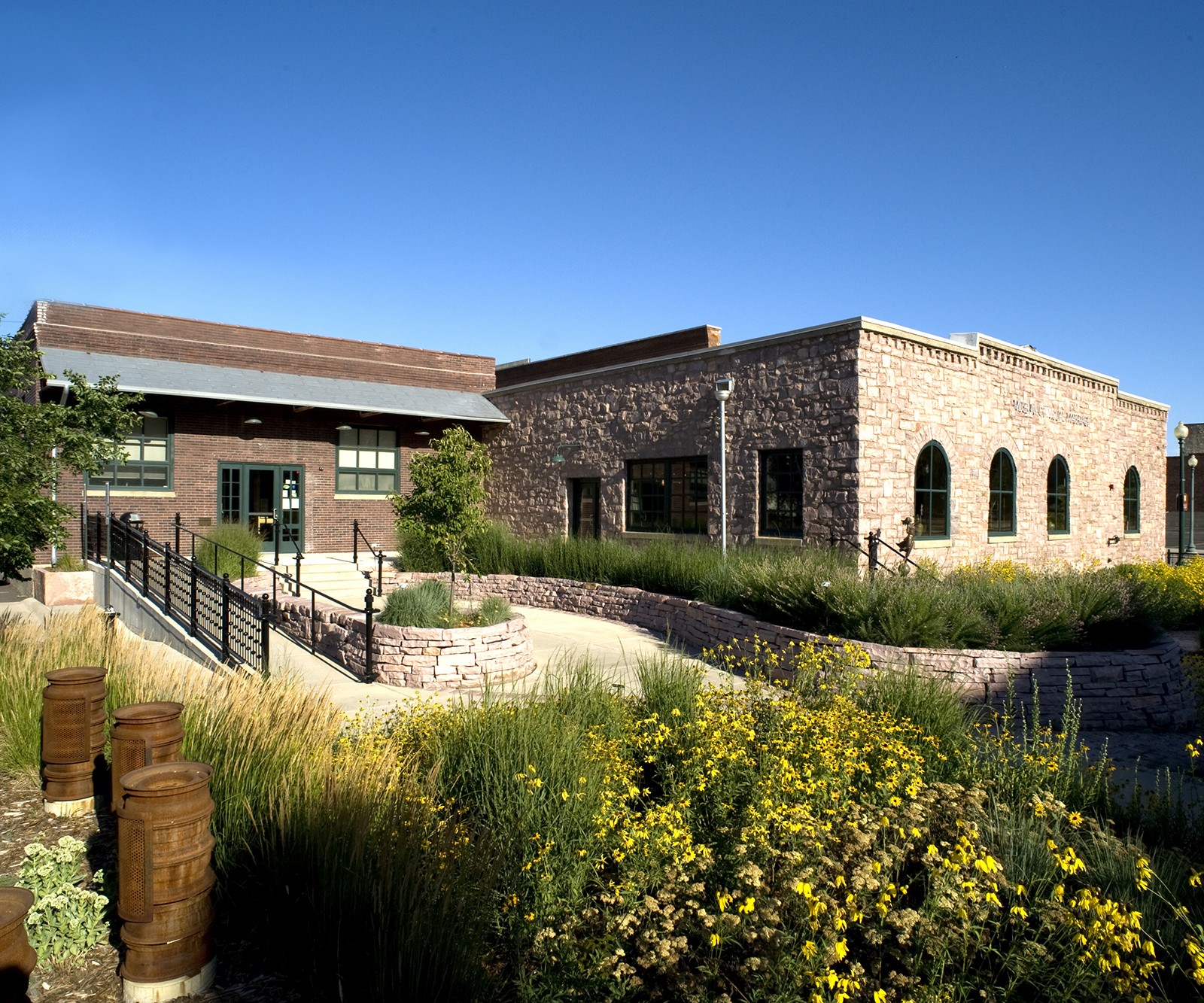 Sentiment is a curious thing. When ascribed to something tangible, sentiment can elicit strong, emotional connections. It's exactly what makes one man's trash another man's treasure. It's why one simple object or place can mean many different things to many different people. And it's what turned a once abandoned, 100+ year old warehouse into someplace special.
An otherwise uneventful day for architect Stacey McMahan took a fortuitous turn when Dr. Rose Faithe walked into Koch Hazard about ten years ago. Stacey had met Dr. Faithe, a retired physician and lawyer, just once not long before when she shared her interest in creating a museum for a lifetime of collections that filled her three-story home in Sioux Falls. But on this particular day, Stacey found out just how serious Dr. Faithe was about realizing her vision.
Dr. Faithe informed Stacey that she'd purchased the building that would become her museum of visual materials. In fact, all Dr. Faithe had to do was take Stacey to the window of her own office and point across the street to a desolate warehouse that she wanted to bring back to life. She was pointing to the Standard Oil building.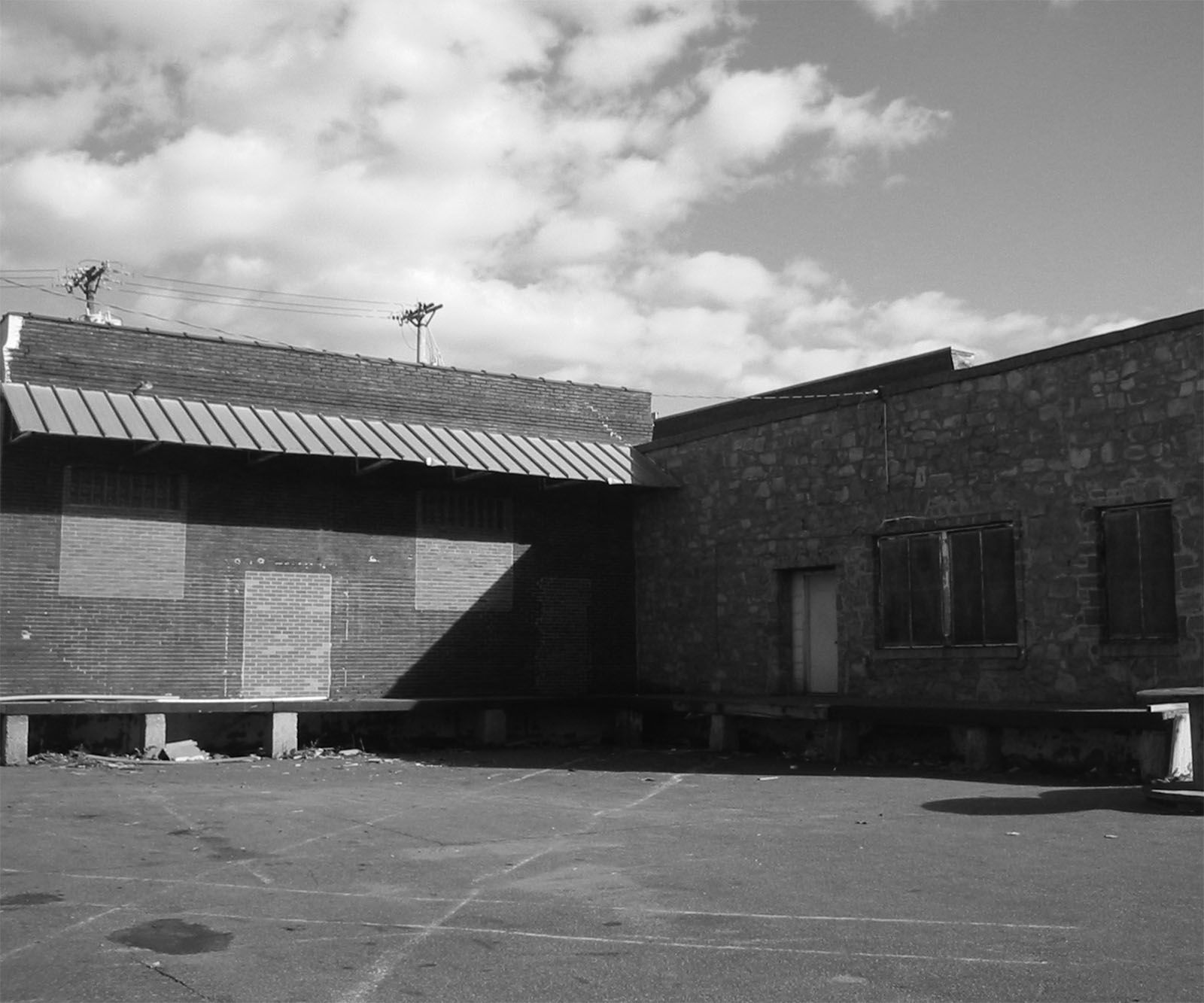 Erected in 1887, the Standard Oil Building is one of the oldest buildings in Sioux Falls. Throughout the years, it had primarily served as a storage facility, except for its tenure as a gas station. But, once again, it was going to serve as a storage facility, albeit a very public storage facility that would house curiosities unlike it had ever seen before. And as Stacey and Koch Hazard began plans to renovate the building to display Dr. Faithe's collection, the rest of her advisory board was learning just how unique the collection was.
Dr. Faithe's potpourri of treasures had already been part of another Dr. Faithe's Museum of Visual Materials – Dr. Matthew Faithe, Rose's uncle. As an archaeologist, anthropologist and Egyptologist, his collection grew as he traveled the world. But his journeys weren't his alone. Dr. Faithe often served as a tour guide, and for those people who weren't fortunate enough to travel with him, he brought his discoveries to their doorstep as part of his traveling Museum of Visual Materials exhibit. The relics and oddities that filled his panel wagon are just the beginning of what you'll find at the museum today.
Dr. Rose Faithe's advisory board, including the newly appointed director, Jeremy Brech, sorted through everything from antique dolls and Avon bottles to porcelain frogs and treasure trolls. But none of those things compared in magnitude to the stacks of plastic drawers that were filled to the brim with over 80,000 sewing buttons, each sorted by color, size, and hole count. Everyone worked together to curate this collection while Koch Hazard put the final touches on the architectural plans for a building that would be as unexpected as its contents.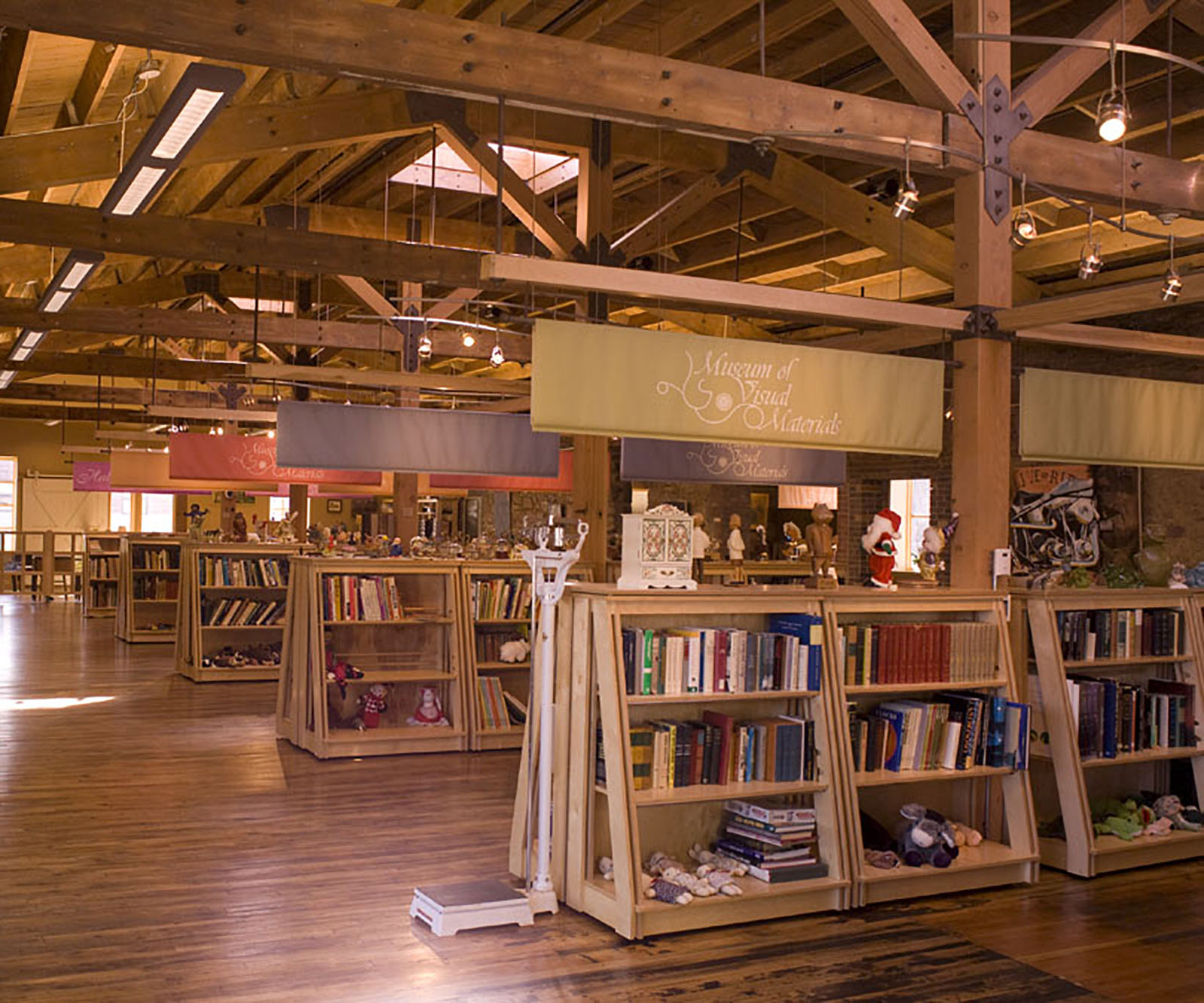 Just as the museum's collection serves as a plaything for the curious-at-heart, Stacey McMahan used the building's renovation the same way. Inspired by Dr. Faithe—who she came to know as an intelligent, forward-thinking, selfless woman—Stacey's vision was to create a special experience while maintaining the character of the historic building. Dr. Faithe also expressed an interest in environmental stewardship and because of this the Museum of Visual Materials was the first LEED Platinum building in South Dakota. The idea of sustainable architecture wasn't new to Stacey or Koch Hazard, but it was something of a burgeoning passion that had been waiting patiently for the right opportunity to materialize. Environmental sensitivity is woven throughout the facility and site, giving it a unique feel and sense of place. The project experience also changed the course of many Koch Hazard projects to come.
After two years of curating and renovating, The Museum of Visual Materials officially opened in 2007. Dr. Faithe watched the community explore not only her family's treasures, but embrace the potential and spirit of the museum. Just as its collection grew over the years, the Museum of Visual Materials has grown and evolved in its own short history. Engaging all five senses, the museum hosts its original collection, as well as everything from wedding receptions and cooking classes to children's programs and local art exhibits, ensuring that all who enter will leave with a special memory.
Dr. Faithe passed away in August of 2011, but thanks to her generosity, ambition and sentimentality towards many things that the average person may overlook, she's left a legacy of delight and curiosity. Her spirit of philanthropy, pursuit of knowledge, and passion for making the world a little better place will continue to serve her community for years to come.
Explore Museum of Visual Materials