Back to School: Ben Reifel Middle School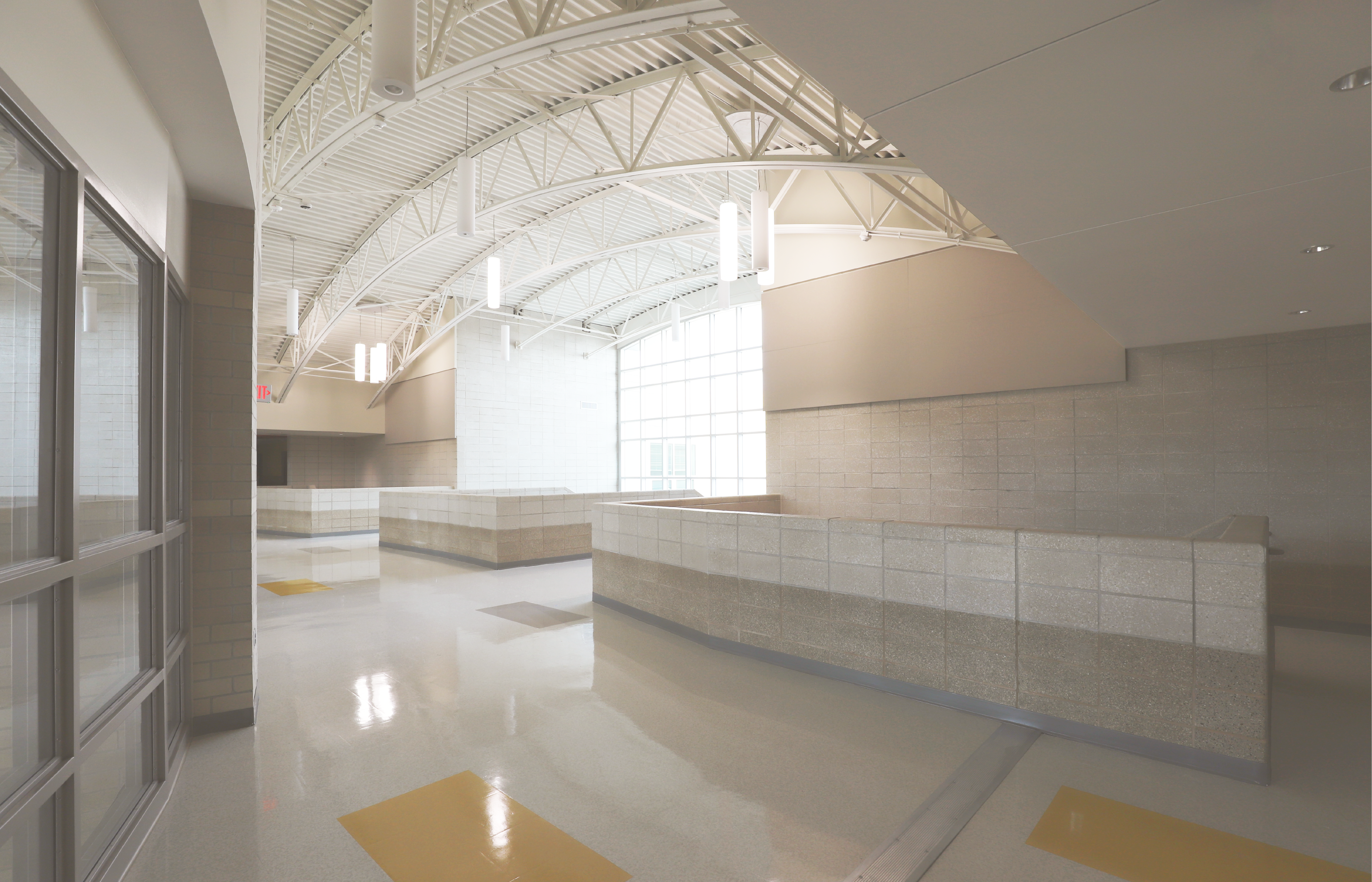 Ben Reifel Middle School Project Page
Written by: Keith Thompson
This article originally appeared on the Blueprint South Dakota blog on August 26, 2021.
The newest middle school in Sioux Falls is set to welcome students on August 26th, serving the southeast side of town. Ben Reifel Middle School is the first school east of Highway 11/ Veterans Parkway, about a half mile down 41st Street. The school combines the features of the previous George McGovern and Memorial Middle Schools, while also incorporating dispersed storm shelters to house the entire school population in inclement weather.
Designed for an ultimate student body of 1200 6th, 7th and 8th graders, the school covers over 180,000 square feet. Amenities include a 499-seat auditorium, competition gym, special education suite and 70-inch monitors in all classrooms.
The 23-acre site features a track and field complex with football, shot put, discus and long-jump facilities. Parking for over 200 vehicles is provided, with nearly 200 trees planted to shade the grounds.
The middle school is named for Ben Reifel, a Native American educator and the first Sioux congressman in South Dakota. His detailed biography can be found Life of Ben Reifel.