Children's Inn Breaks Ground on New Facility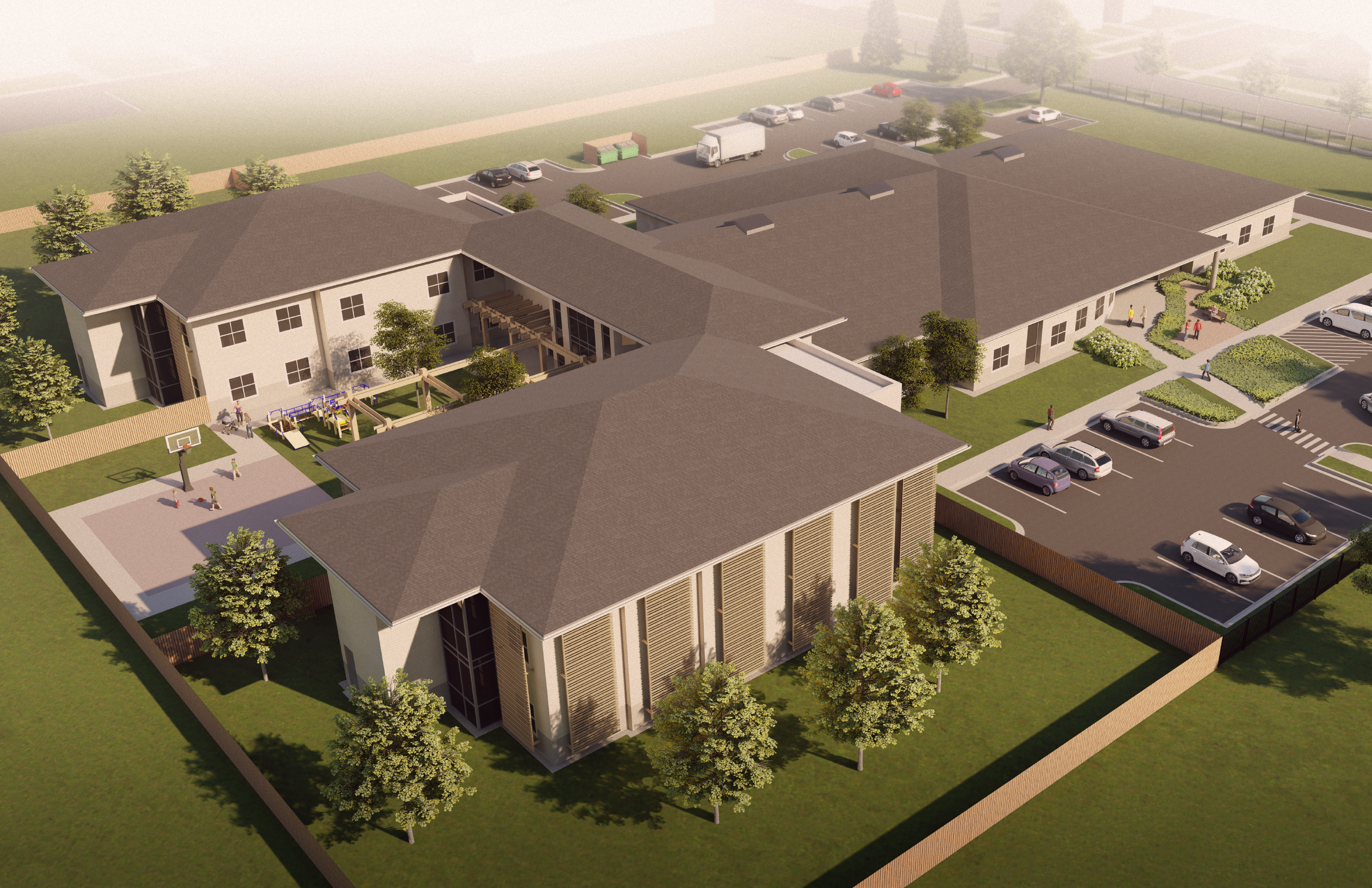 –Keep up with the building progress by accessing the live feed HERE. —
Children's Inn, a program of Children's Home Society South Dakota, broke ground on a 48,000 s.f., 96-bed new facility on Tuesday, May 4, 2021. The new facility, to be located on the Empower Campus, will be a place for hope, healing and safety for women, children, men and families.
The project goals included: provide a home-like, secure environment; be flexible to accommodate for future bed and restroom additions; enhance the overall environment for clients and staff; find efficiencies to keep operating costs proportional; and respect the existing neighborhood.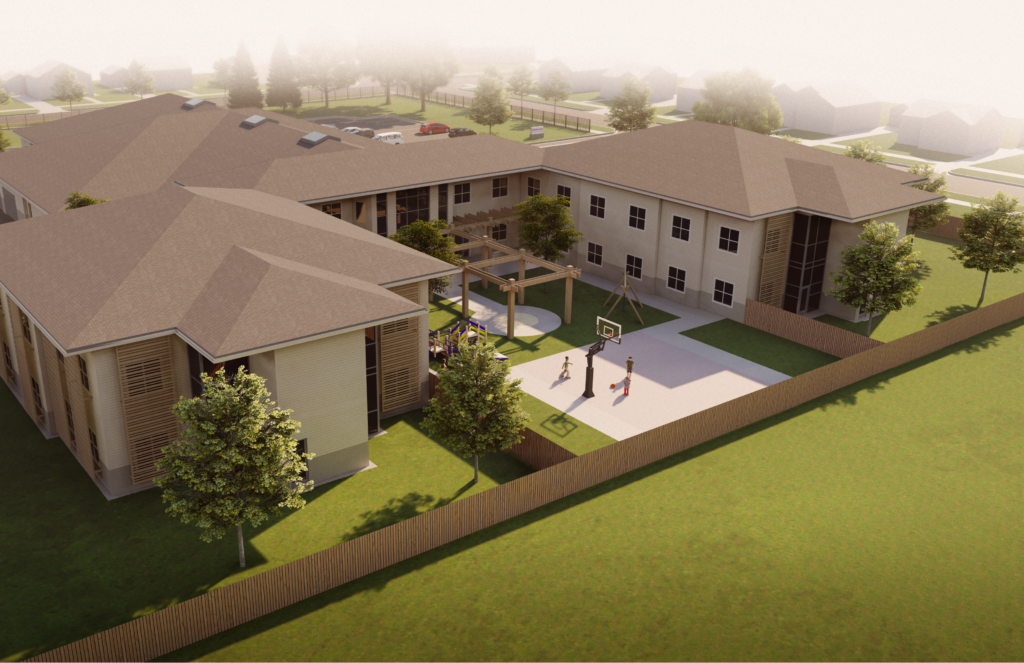 The design team, led by Stacey McMahan of Koch Hazard Architects, includes Associated Consulting Engineering, Inc., Albertson Engineering and Stockwell Engineers. Trevor VanConant is the Project Manager on the project for Koch Hazard Architects. The project is being constructed by Lloyd Companies.
Koch Hazard Architects has been a long-time friend of Children's Home Society and Children's Inn. The firm, under the leadership of Ralph Koch and Bob Hazard, began working with Children's Home Society on its new Sioux Falls Campus back in 1981. Koch Hazard Architects has assisted CHS will projects on-and-off over the last 30 years. The firm began working with Children's Inn in the late 1990's on its current location, and designed several additions in the 2000's.
In 2016, after multiple years of being over capacity, Jeff Hazard and Children's Inn began the work on this new facility. Every option was explored at its current location but all the data pointed to the need for a new home. The project was put on hold for a couple of years. After much collaboration between Children's Inn, Children's Home Society, the City of Sioux Falls, the Governor's Office and the Empower Campus, a new home was found for the new facility. While the building resembles something quite different than when Jeff started the design work on the project, his design philosophy served as the guiding principles for the project. The Children's Inn New Facility is considered one of several vault projects to be announced after his passing in 2019.
For more information about the ground breaking and the project, please click on the following stories:
Children's Inn, a program of Children's Home Society, empowers victims of domestic violence, sexual assault, and child abuse to overcome trauma and rebuild their lives, free from abuse. Children's Inn Endowment Campaign.
Children's Home Society South Dakota empowers children, adults, families, and communities to be resilient, safe, healthy, and strong.
Koch Hazard Architects collaborates with great clients to achieve their goals through innovative design.