LifeScape New Campus: Second Jeff Hazard Vault Project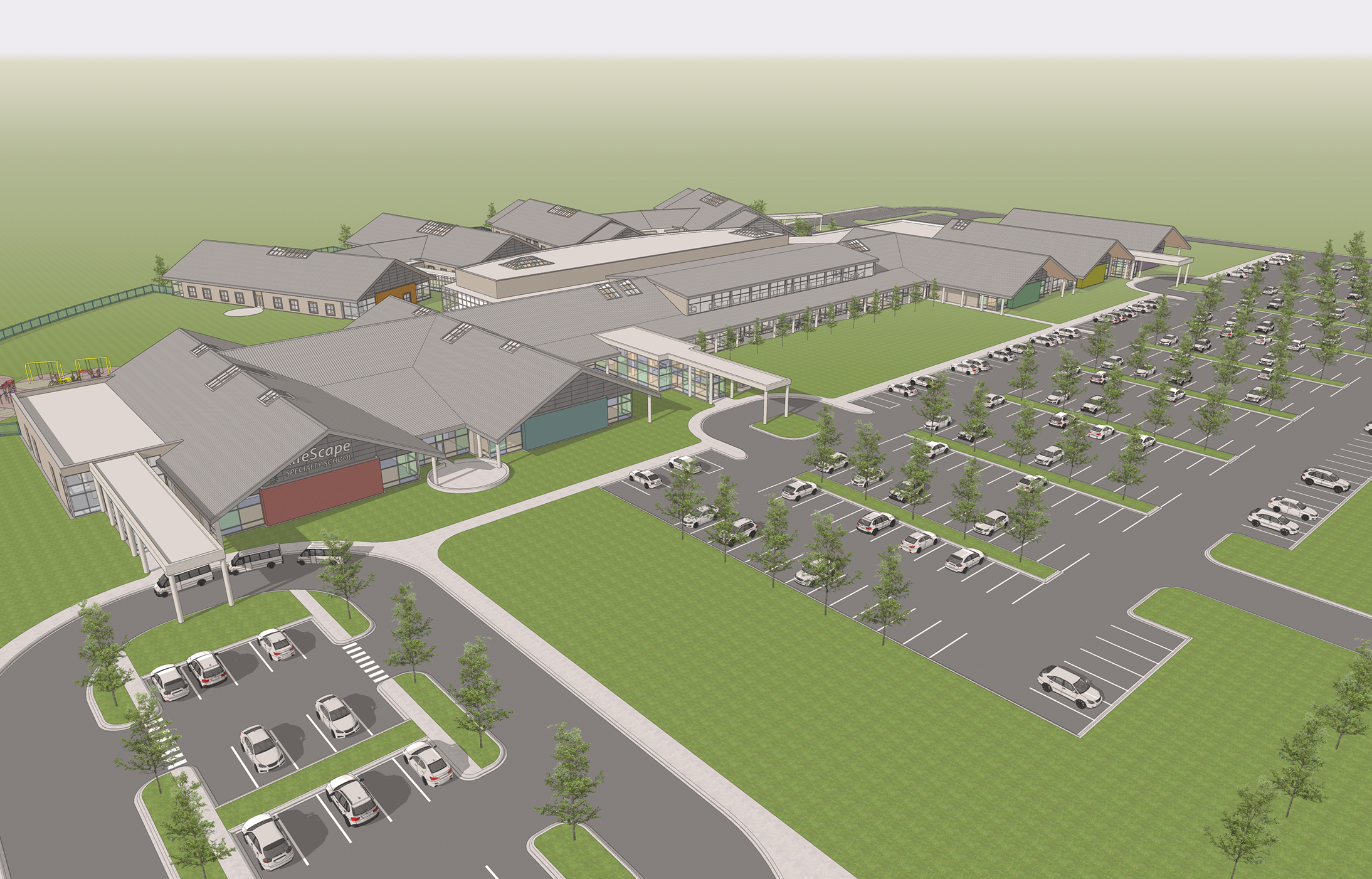 On January 16, 2020, LifeScape announced it had selected the USD Discovery District for its future hospital, school and rehabilitation center. The new campus will replace LifeScape's current 26th street location. The total cost of the project is expected to total a $62 million investment.
The LifeScape New Campus project is the second Jeff Hazard "vault" project released that he was actively working on at the time of his passing in August 2019. Jeff had a rich history with LifeScape and then-South Dakota Achieve. He served on the Foundation Board and then on the Governing Board, compiling over 20 years of service with the organization.
Jeff and the staff at Koch Hazard Architects began working on the project in 2016 with a facility assessment of their multiple existing locations. Once building challenges, costs and timing associated with each site were determined, the LifeScape Board of Directors opted to begin exploring a new campus option in 2018. Jeff assisted the board with identifying possible sites and began designing initial layouts for the new campus.  Following an in-depth collaborative process with LifeScape, a concept design was born. 
Jeff's writing: "The new facility is envisioned as a series of connected pavilions evincing a non-institutional, welcoming scale supported by use of pitched roofs, modular brick, wood trusses and deep overhangs. The new LifeScape campus was imagined with the following guiding principles: light and art filled, indoor-outdoor connective, defensible, sustainable, durable, flexible, expandable, colorful, homelike, family supportive, staff fortifying, and collaborative and innovative."
Koch Hazard Architects is looking forward to continuing work on this important project in the near future. The firm is currently working with LifeScape on a new home for adults with behavior support needs. The project broke ground earlier in May. For more information on the project, click here.
LifeScape is an independent, non-profit organization, serving adults and children in Sioux Falls, Rapid City and Sioux City. The organization supports more than 5,500 children and adults annually and employs more than 1,100 staff members. It is the only private intermediate care facility in South Dakota and the only agency of its kind in the state serving children and adults across their lifespan. LifeScape began as a response to a need for education and healthcare for children suffering from the polio epidemic of the 1950's. Today, 2/3 of the children supported by LifeScape have three or more different diagnosis.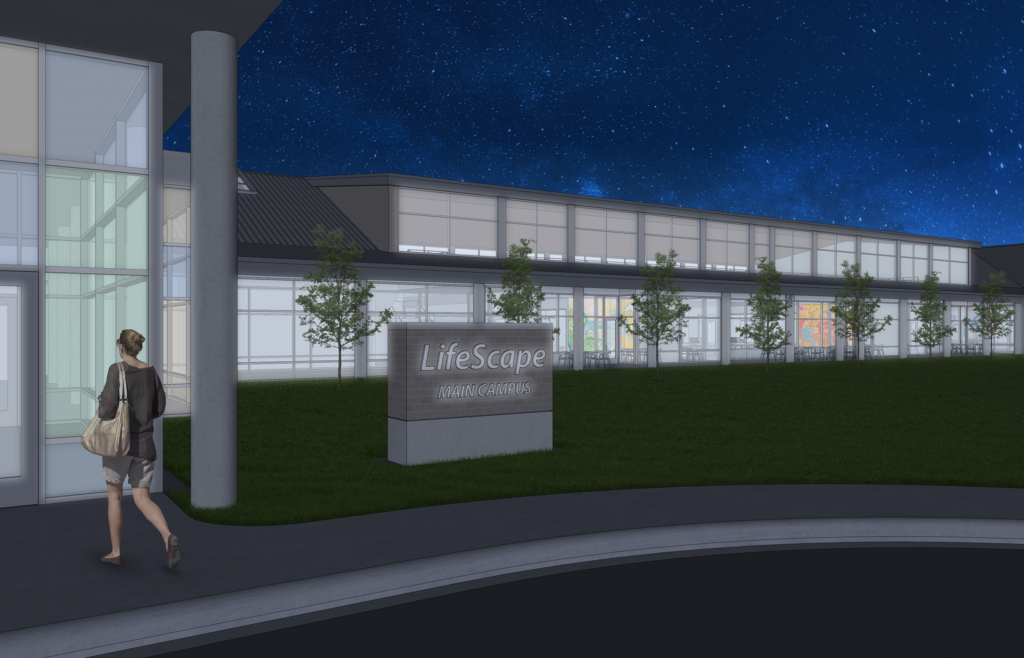 "I enjoyed working on the Lifescape campus project with Jeff and witnessing the process of a Visionary as the project progressed," said Kevin Jackson. "He always kept the needs of Lifescape in the forefront of his mind, while designing through the various iterations of plans until it satisfied himself and the client."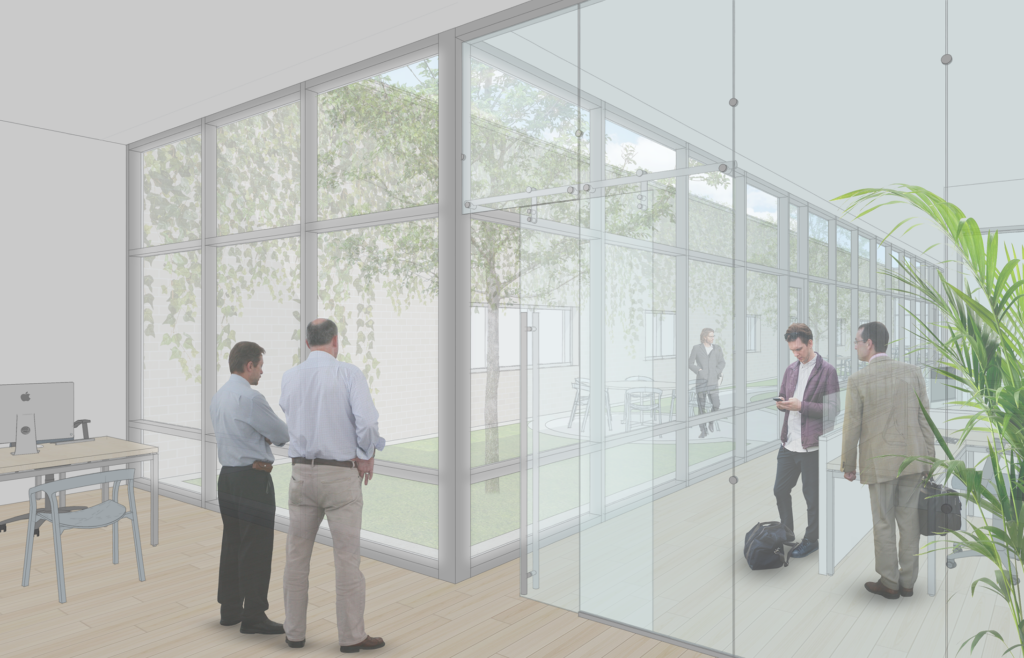 "I began working on the existing facilities study with Jeff in 2016," said Brooke Wegener. "Working on something with someone for so long and so closely, you always get excited when it publicly takes a first step. The difference here is we weren't able to share in the excitement of the land announcement with Jeff, and that leaves me with an overwhelming sense of sadness. But moving forward, and assisting the clients and staff of LifeScape will be the ultimate reward, and focusing on the client and the project is exactly how Jeff would have wanted it."
"Throughout the time in which Jeff and I were working on this, I think there was an unspoken understanding that both the scope and scale of this project was much larger than the typical building we'd usually design (at least for my part)," said Jacob Urban. "That being said, I think Jeff was definitely in his element, in the sense that the plurality of different spaces and programs presented countless opportunities to really zero-in on the user experience(s), and subsequently develop an architectural language that suited the building and its future occupants."
"I've worked on a lot of projects with Jeff, almost all of which were exclusively conceptual in nature.  However, this one will always stand out for me, because it felt like we were truly engaged in an uncompromising architectural design process," said Urban. "Of course, Jeff always had a handle on the more objective parameters of the project, but in doing so, it really allowed me to work more expressively…ultimately cumulating in a scheme that I feel very proud of, not only because the we designed a beautiful building, but because the process of getting there was genuinely fun, if not admittedly a little rigorous at times.  Maybe that's how you know you love what you're doing…when the work you're involved in, and the people you're collaborating with make even the most difficult aspects of the process enjoyable.  In any case, as fondly as I remember working with Jeff on this project, I'm equally as excited for LifeScape and their kids to one day experience it as well.  In the grand scheme of things, I take pride in knowing we helped make our community a shade brighter." 
Other announcements regarding the LifeScape and USD partnership: