New Home for Adults with Behavior Support Needs Breaks Ground in May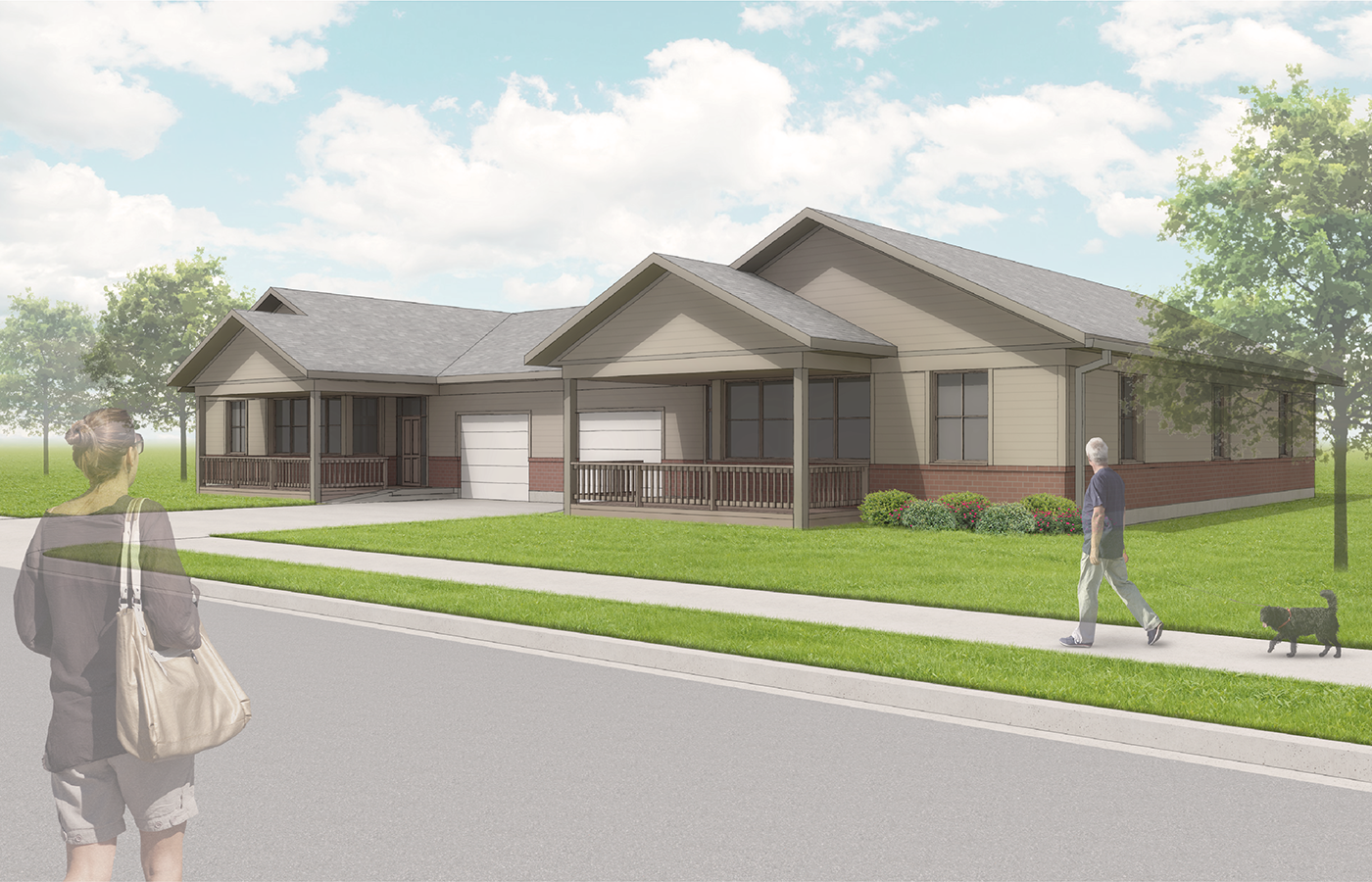 LifeScape, Koch Hazard Architects and Lloyd Companies teamed up together to apply for a grant from the South Dakota Housing Development Authority. The design team sought to have the home blend in with the neighborhood, while adhering to durability needs and safety considerations for residents and staff.
Koch Hazard Architects is so proud to be a part of this life-changing project.
This story originally appeared on the LifeScape website on April 1, 2020. Click here to access it or view below:
LifeScape has been awarded $902,000 from the South Dakota Housing Development Authority to build a new residential duplex in Sioux Falls. The LifeScape Continuum Home will address the need for affordable and supportive housing for young adults navigating from institutional care to home and community-based services. The Department of Human Services has provided their support for this project and is partnering with LifeScape to create new, enhanced and sustainable residential options.
The program will serve as a community-based housing opportunity with dedicated behavior support and training. This housing option will provide a heavy emphasis on teaching community skills and independence. The day program will teach vocational and employment skills. The duplex is designed for eight people; four in each of the two separate units. Each unit will have four bedrooms, so each resident will have their own space. Residents from anywhere in South Dakota will be eligible to live at the Continuum Home as openings permit.
Residential options for South Dakota's young adults needing behavioral care has been a critical need for several years. The funding from the Housing Development Authority will provide a remarkable opportunity and alternative housing option for young South Dakotans with intense transition needs. LifeScape is excited to be the first community support provider in the state to offer this type of home setting.
LifeScape anticipates breaking ground in May and having the project complete by year-end. A tremendous thank you to all the staff and community partners that helped make this a reality and live out our mission: empowering people to live their best life!