Sanford Imagenetics in Healthcare Design Magazine
It is the first facility of its kind in the nation.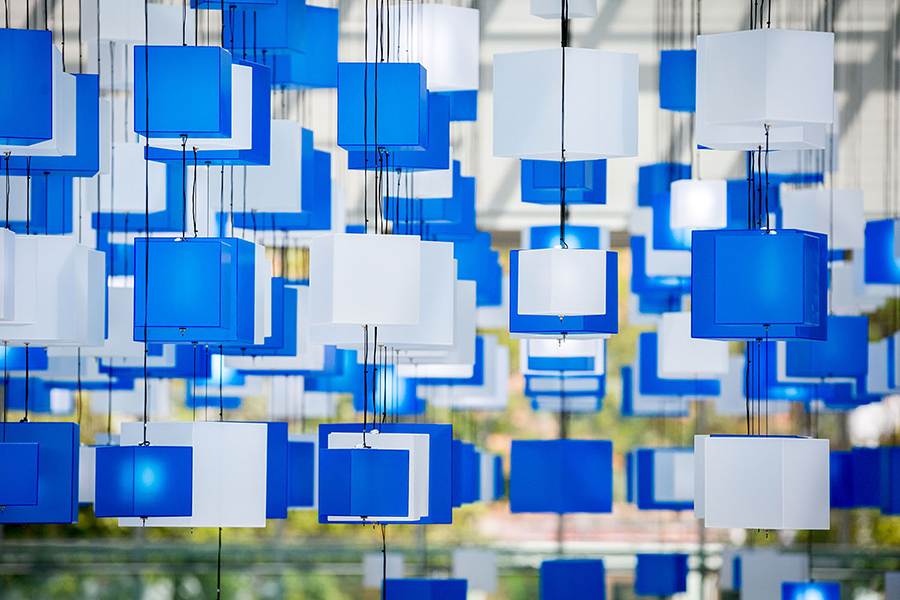 Sanford Imagenetics is receiving national exposure in August, as the project was selected for publication in Healthcare Design magazine, as a part of its Design Showcase. A jury of 17 industry professionals (architects, interior designers, providers, and consultants) conducted a two-stage review, examining projects submitted from across the nation.
A virtual review process took place where jurors reviewed projects on their own and returned scores and comments for each. Imagenetics met all of the accepted criteria for publication consideration. Imagenetics, along with 20 other projects, scored at the highest levels and were discussed more in depth at a live event held in Chicago. Eight projects received awards, four merits and four honorable mentions.
While Sanford Imagenetics did not receive a top award, here are some of the jury comments on the project:
The main atrium is a great feature and asset to all, including community.
The bright, open and airy central courtyard allows for gathering and respite.
The social stair is a nice feature in the common space and touchdown spaces are strategically well placed. The atrium connection has nice context to collegiate design.
About Sanford Imagenetics:
The facility is located on the Sanford USD Medical Center campus in Sioux Falls, S.D., and houses general internal medicine, dialysis, genetic counseling, medical genetics laboratories (cytogenetics and molecular genetics), and radiology. The facility will also provide teaching space for internal medicine residents and medical genetics residents. Sanford Imagenetics was completed on-time and on-budget. It is the first facility of its kind in the nation, fully integrating genetics with traditional clinical practice.
Koch Hazard Architects and HDR, were the architects for the project, while KHA was the Architect-of-Record. Associated Consulting Engineering, Inc. and Stockwell provided mechanical/electrical and civil and landscape architecture, respectively. The project was built using over 80 percent local labor, led by Henry Carlson Construction, Co.
Healthcare Design serves an audience of architects, interior designers, hospital administrators, facility managers, engineers, and key members of the construction community as the premier source of insight, information, and inspiration for planning, designing, and constructing new or renovated healthcare facilities. Healthcare Design is the premier source for design trends in Healthcare.