Inform + Function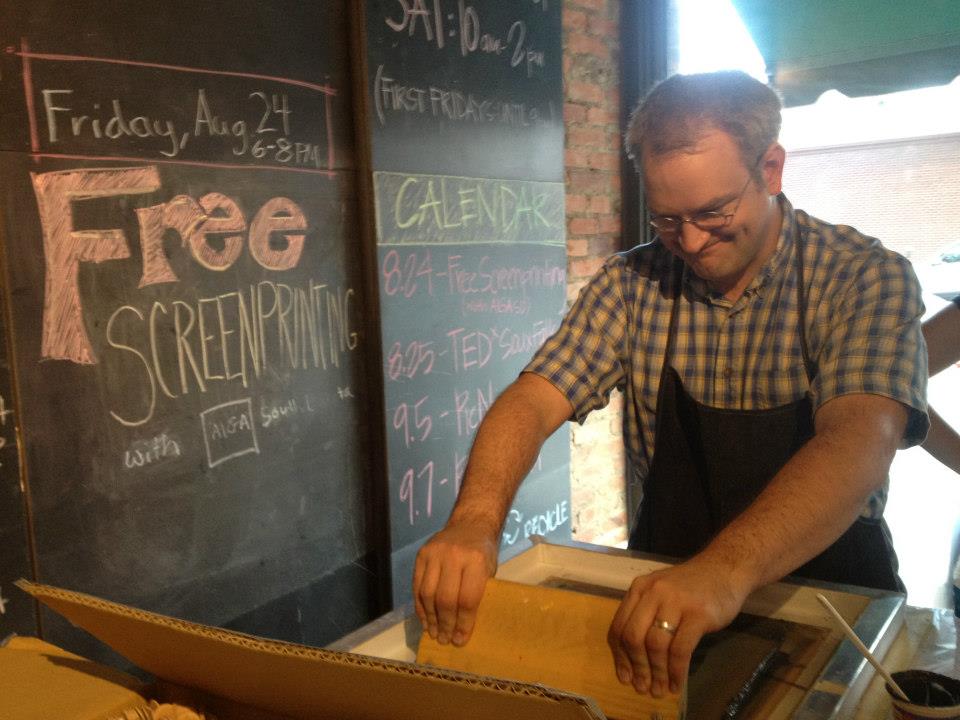 Historically, our greatest reminders of human achievement in design come on a grand scale. We think about hulking, timeless stone structures. We remember architectural giants whose works are still the standard. And we marvel at massive stadiums that house our favorite pastimes.
But while our greatest triumphs may be easily identifiable, the intricately designed details that actually affect our everyday lives often go unnoticed and are routinely undervalued. Nonetheless, they play an important role in the success of our communities and the happiness of our individual lives.
Maybe we just need to give the community a subtle reminder.
Traffic cruises downhill on Eleventh Street, a three-lane, one-way road that bisects downtown Sioux Falls. Throughout the day, only a few cars will slow down to park, while most drivers breeze through, trying desperately to beat red lights on their way to wherever it is they're going. Nestled along this busy road, amongst the historic quartzite and brick buildings, the Sioux Falls Design Center serves as a quiet reminder that people with vision live here.
Created by Koch Hazard through a series of strategic partnerships, the Design Center now operates independently in an effort to help the community understand design's impact on its growth, health, and success. But unlike many efforts to educate a community, it doesn't preach. It's not a museum or even a school. The Design Center merely exists to open up a dialogue and invite creative thought.
Hugh Weber, founder and curator of OTA, one of the Design Centers' partner organizations, aligned with the Design Center early on for this very reason.
"It's been a diverse place that can feel comfortable. It fosters creativity in a really direct way. [It's a] collision [of] people I don't see every day, things I don't know about, and activities that I'm not aware of," explained Weber.
Weber, whose mission with OTA is to connect and promote the creative class of the Midwest, said just the nature of the physical space represents exactly what inspires him.
Every detail of the Design Center was established to foster creativity, react to its revolving door of tenants with versatility, and to operate sustainably. The Design Center incorporates energy and water efficient systems and reused and recycled materials such as slate chalk boards to earn its place as South Dakota's only commercial LEED Platinum building. Its western wall serves as an art gallery. To the north, a second writeable wall can also project multimedia. Overhead, the ceiling canvas awaits its next artist.
"When every surface becomes a surface for creativity, it removes the friction in the process of transferring ideas into something," added Weber. "Every wall, every piece of furniture in that space is made for expression, it's made for getting all of the messiness of creativity on the table to see what you have, which is a gift."
And OTA isn't the only organization who regularly utilizes the Design Center. Entrepreneurial groups, student designers, and the Sioux Falls Green Project, to name a few, also transform and utilize the space to fit their needs. The Design Center even hosts regular programs and events such as PechaKucha Nights, Design PicNics, and DC Gallery shows to ensure that the dialogue remains ongoing.
But subtle reminders of our designed lives and programs geared towards the creative community only represent a fraction of the intended impact of the Design Center. Its knack for inciting unconventional thinking has people like Hugh Weber thinking bigger.
"I'll be really excited when we start to see some of the really traditional organizations in Sioux Falls engaging in a meaningful way. Not just their marketing teams; executive retreats, account coordinators … not if it's merely because it's the only space available to them, but if they recognize it as a space that can help them think differently, it will have done its job."
And while the Sioux Falls Design Center's future and impact is still writing itself, its presence in the community is a reminder to everyone who passes through downtown that Sioux Falls is home to people with vision. Those who not only want to embrace the rapidly growing community, but also want it to grow intelligently and with purpose. People who understand that impactful design doesn't just come on a massive scale. The secrets to living happier, healthier, and in good taste are designed in the details.