KHA LEEDS South Dakota
Koch Hazard Architects pioneerd sustainable design in the state of South Dakota.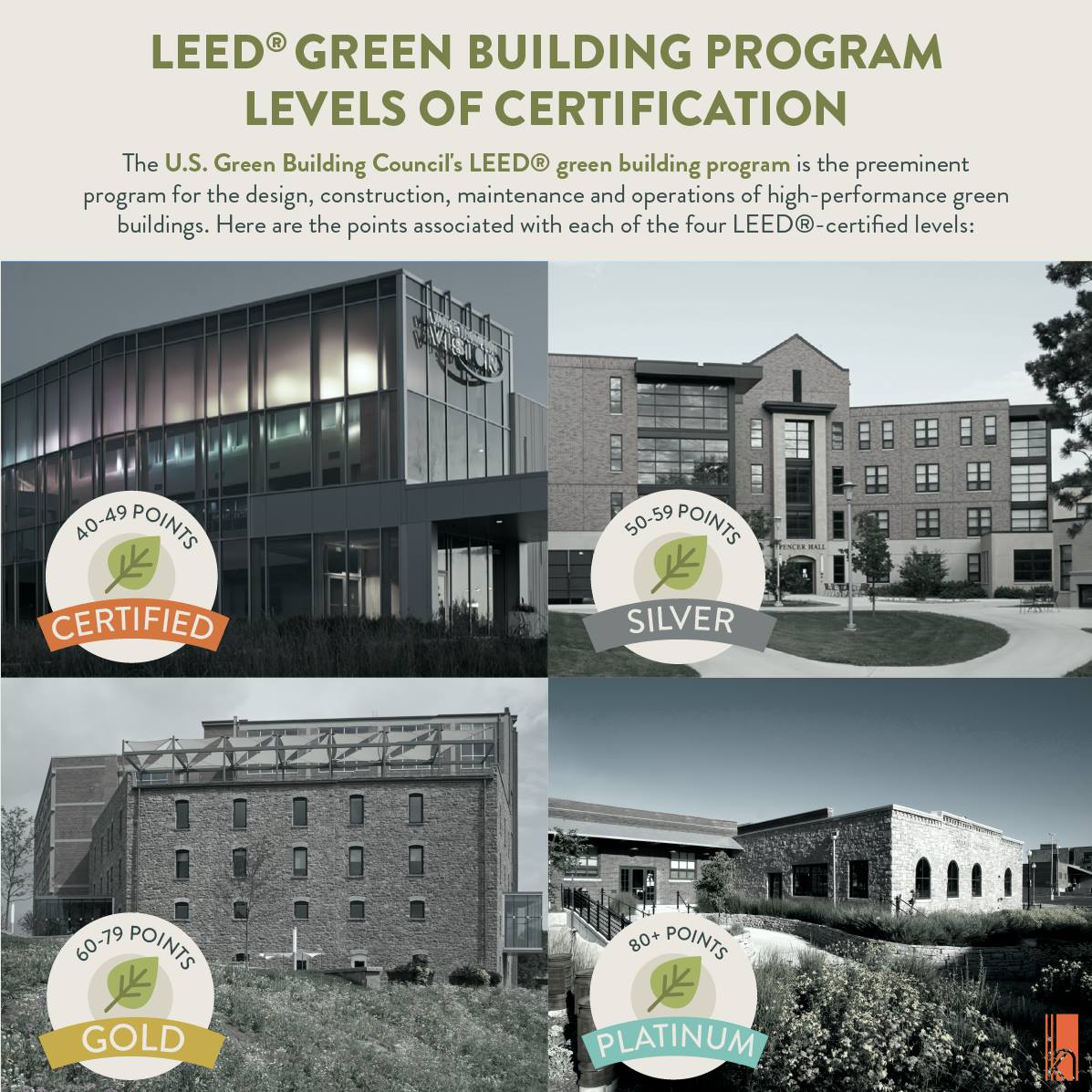 This is LEED. Better buildings for our legacy.
Koch Hazard Architects designed South Dakota's first LEED Gold building, LEED Platinum building and first LEED Platinum new building. Currently, KHA has two LEED projects in progress and two on hold.
KHA LEED Certified Projects
Platinum
The Prairie Commons, Howard, SD
Heartland Power, Madison, SD
Museum of Visual Materials, Sioux Falls, SD
Gold
City of Sioux Falls Environmental Education Center, Sioux Falls, SD
Cherapa Place, Sioux Falls, SD
Courthouse Square, Sioux Falls, SD
Dykhouse Student-Athlete Center, South Dakota State University, Brookings, SD
Raven Industries Corporate Headquarters, Sioux Falls, SD
Silver
Uptown LEED ND (Stage 1), Sioux Falls, SD
Missouri River Fisheries Building, Fort Pierre, SD
Jackrabbit Village, South Dakota State University, Brookings, SD
Certified
Sanford School of Medicine, Vermillion, SD
Vance Thompson Vision, Sioux Falls, SD
Denny Sanford Premier Center, Sioux Falls, SD