Koch Hazard Celebrates 60 Years with Art and Music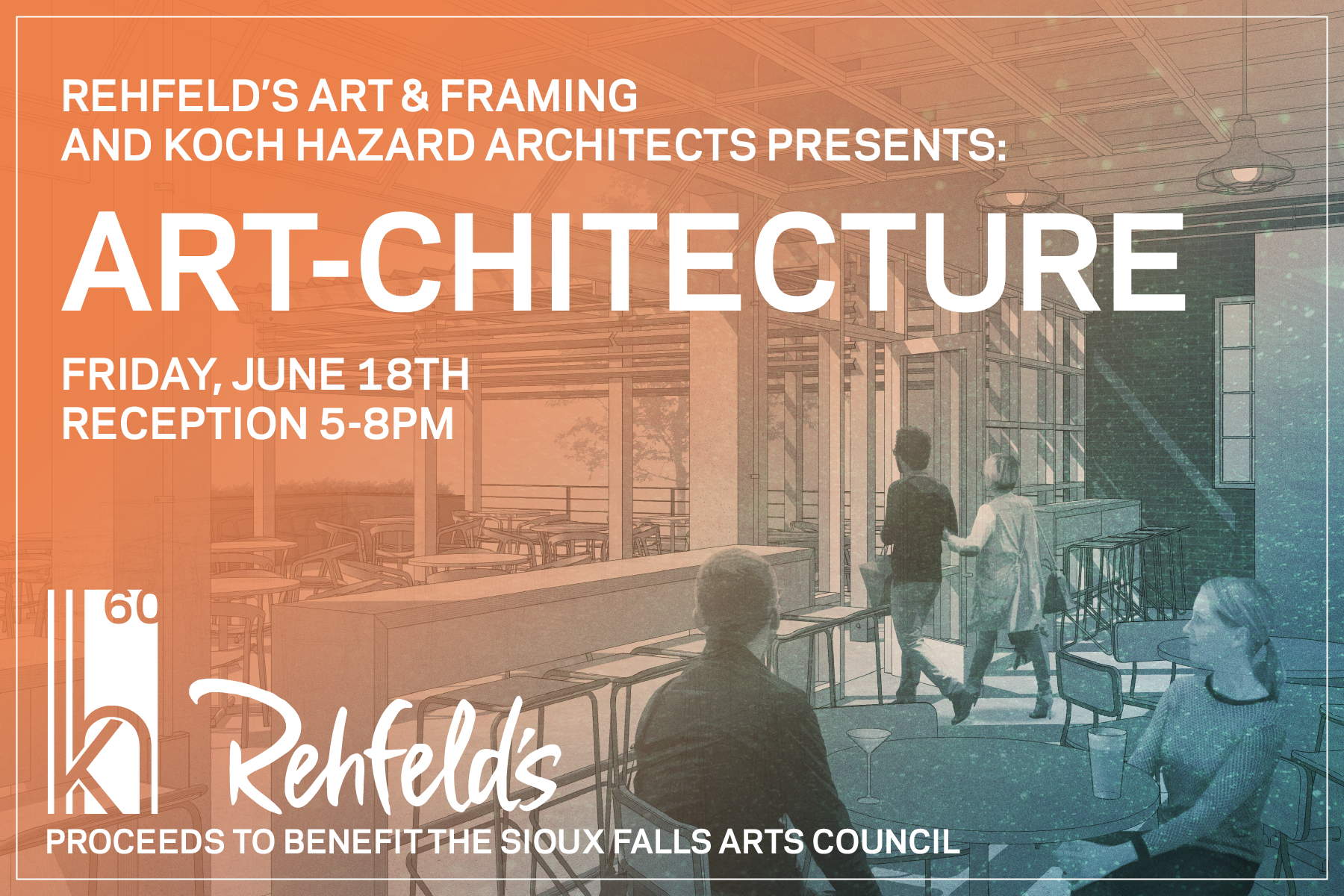 Koch Hazard is celebrating 60 years of collaborating with great clients and improving communities. Clients, colleagues, friends and fans are invited to a fun evening of art and music, in downtown Sioux Falls.
The evening's festivities will kick off at Rehfeld's Art and Framing, with ART-CHITECTURE, where local and regional artists will debut their artistic representations of some of our most iconic projects, from the last 60 years.
8" x 8" original works will be available for purchase, in addition to a handful of larger commissioned pieces, with the proceeds benefiting the artists and the Sioux Falls Arts Council. The pieces for sale will be revealed on social media the Thursday before the show.
Artists include: Eli Show, Jamie Jacobsen, Karen Kinder, Bonnie Brahms, Chad Nelson, Steven Randall, Shawn Elsing, Judy Thompson, Kelly Tadlock, Erin Castle, Guillermo Cebrian, Ellie Kleinsasser, and Mark Stemwedel.
This event is a partnership between Koch Hazard and Rehfeld's Art and Framing.
After you've had your fill of art, cross the street to the Levitt at the Falls band shell, where Koch Hazard is sponsoring a night of live music. The headlining act will be Bo DePeña, an Americana/Country artist.
Be sure to visit us in the hospitality tent before the show, and say hello!