Stacey McMahan Wins Sioux Falls Arts Council Innovation Project Award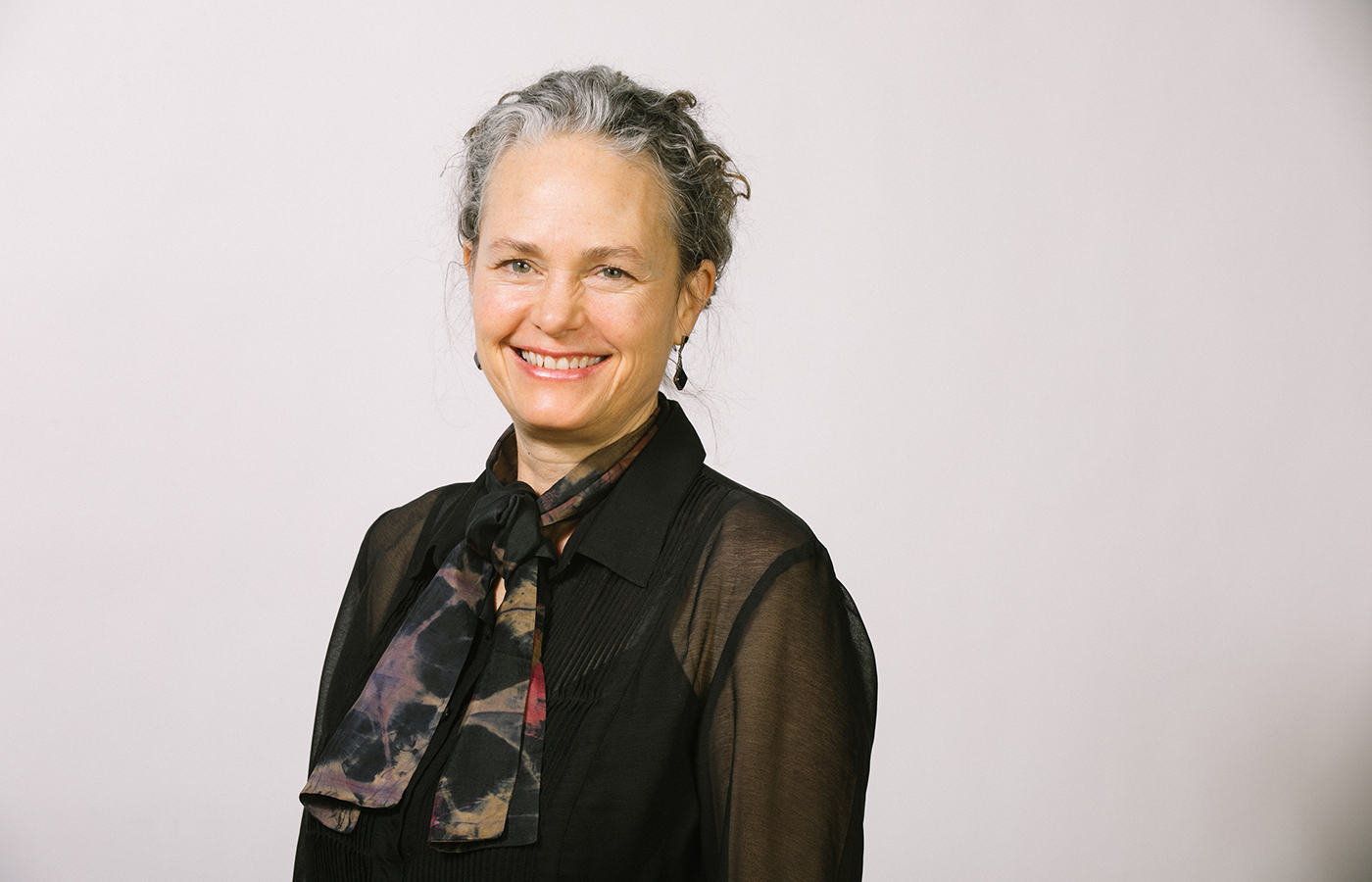 Stacey McMahan, Principal at Koch Hazard Architects, won the 2023 Sioux Falls Arts Council Innovation Project Award for the Children's Home Shelter for Family Safety design and art collection. She curated an art collection of over 70 pieces by 11 local artists to be included as a part of the design at the new Children's Home Shelter for Family Safety. The new shelter opened in November 2022.
The collection housed in the Children's Home Shelter for Family Safety houses evocative, diverse imagery that offers comfort, a sense of familiarity, and thoughtful distraction from the family personal circumstances of trauma and fear. This building project provided an important collaboration among caregivers, organizations, designers, craftsmen and artists.
Designed to be universally welcoming, the building is adorned with local art representing both South Dakota and its cultural heritage. The lobby features a donor wall with brail background based on 30 words of kindness. Original artwork is scattered throughout the building, providing pleasant distraction from traumatic incidents and racing thoughts.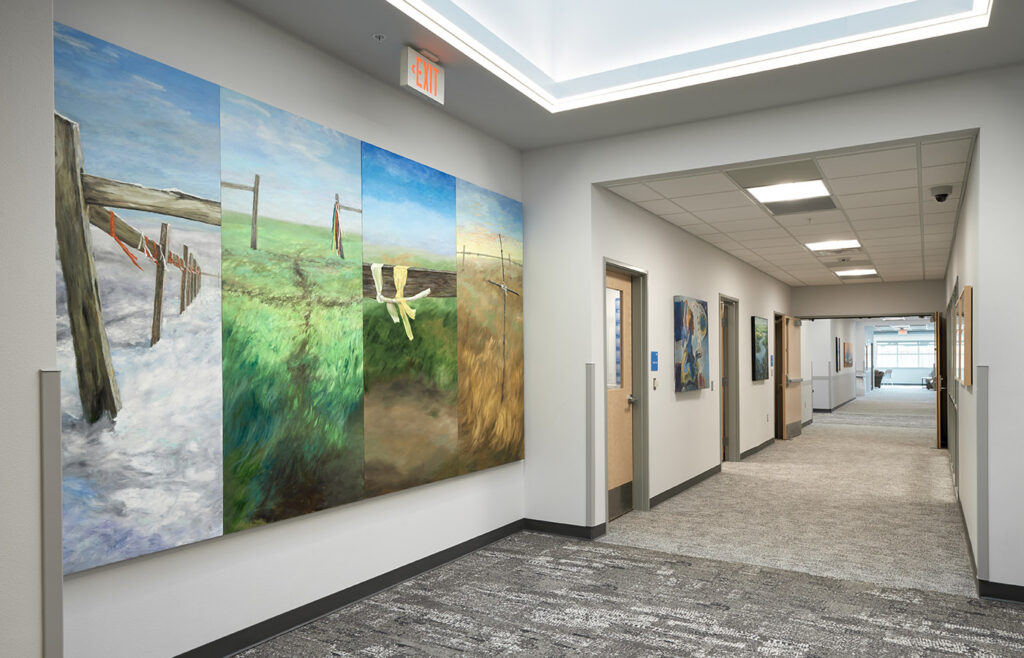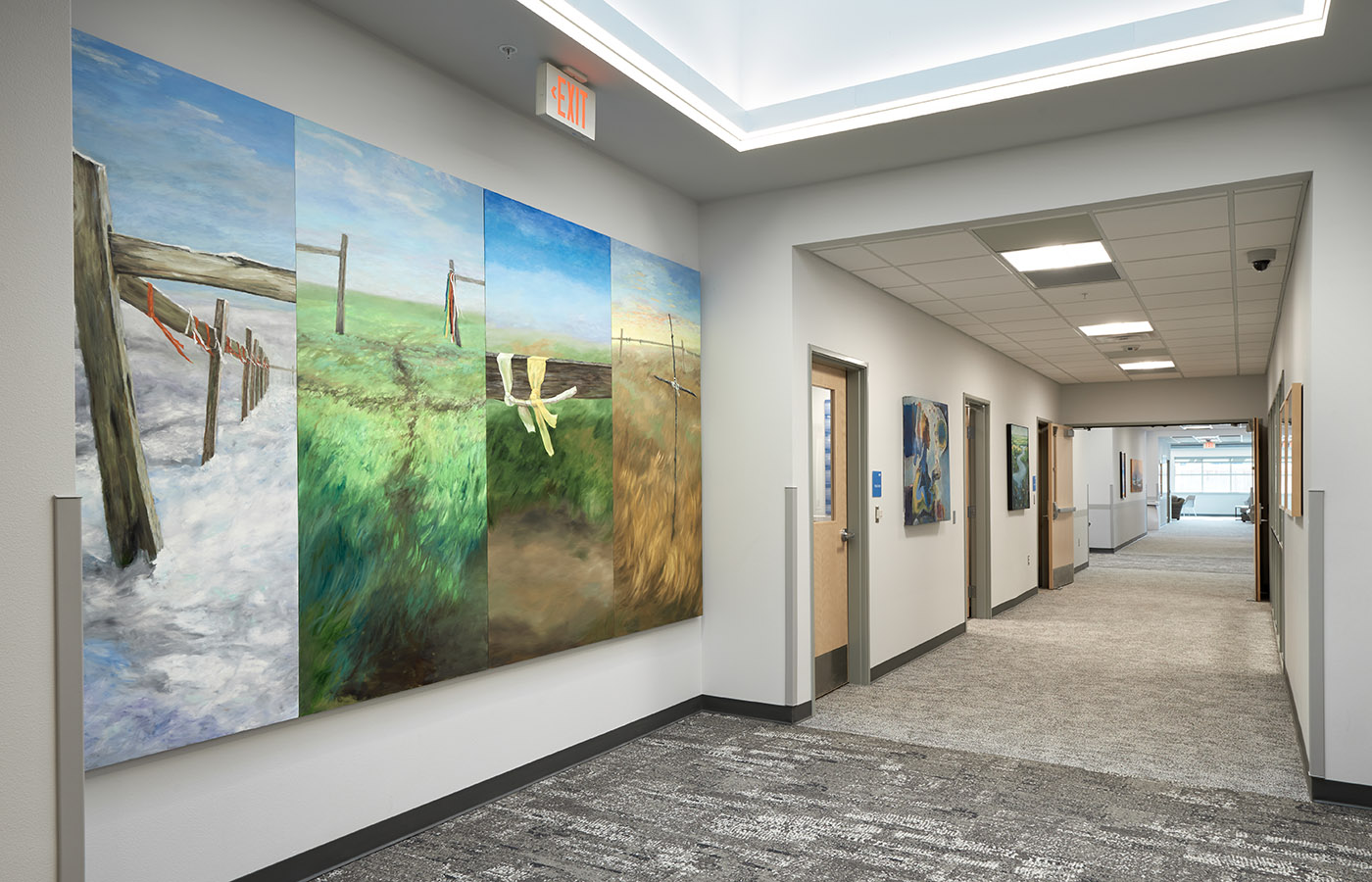 Collaborating on the project with Stacey at Koch Hazard Architects were Michelle Rippentrop, Regan Stone and Jacob Urban.
Children's Home Society has a long history in Sioux Falls beginning with a husband and wife who cared for orphan children, officially becoming the South Dakota component of the fledgling national organization in 1893. Growth through the next 70 years brought the organization through societal changes in the 1970s with a focus on foster care, which transformed into emergency crisis and treatment.
That mission continues today in their 4th facility over the past 130 years beginning with a house and continuing with a 92-bed residential and treatment facility expandable to 132 beds for future growth. Outpatient counseling services are provided as well as temporary housing and treatment for victims of domestic violence, sexual assault and child abuse including families, children removed from their homes, individual women and occasionally men. Those seeking services come from many cultural backgrounds and languages.
For additional photos of the Children's Home Shelter for Family Safety project, click here.
Stacey is a Principal, the Director of Design Operations and a licensed Architect with over 30 years of experience. Her work includes a wide variety of project types in all phases of the planning, design and construction processes. Stacey believes every project has a unique and creative solution based on individual character and circumstance.